Josip Skejo, dr. sc.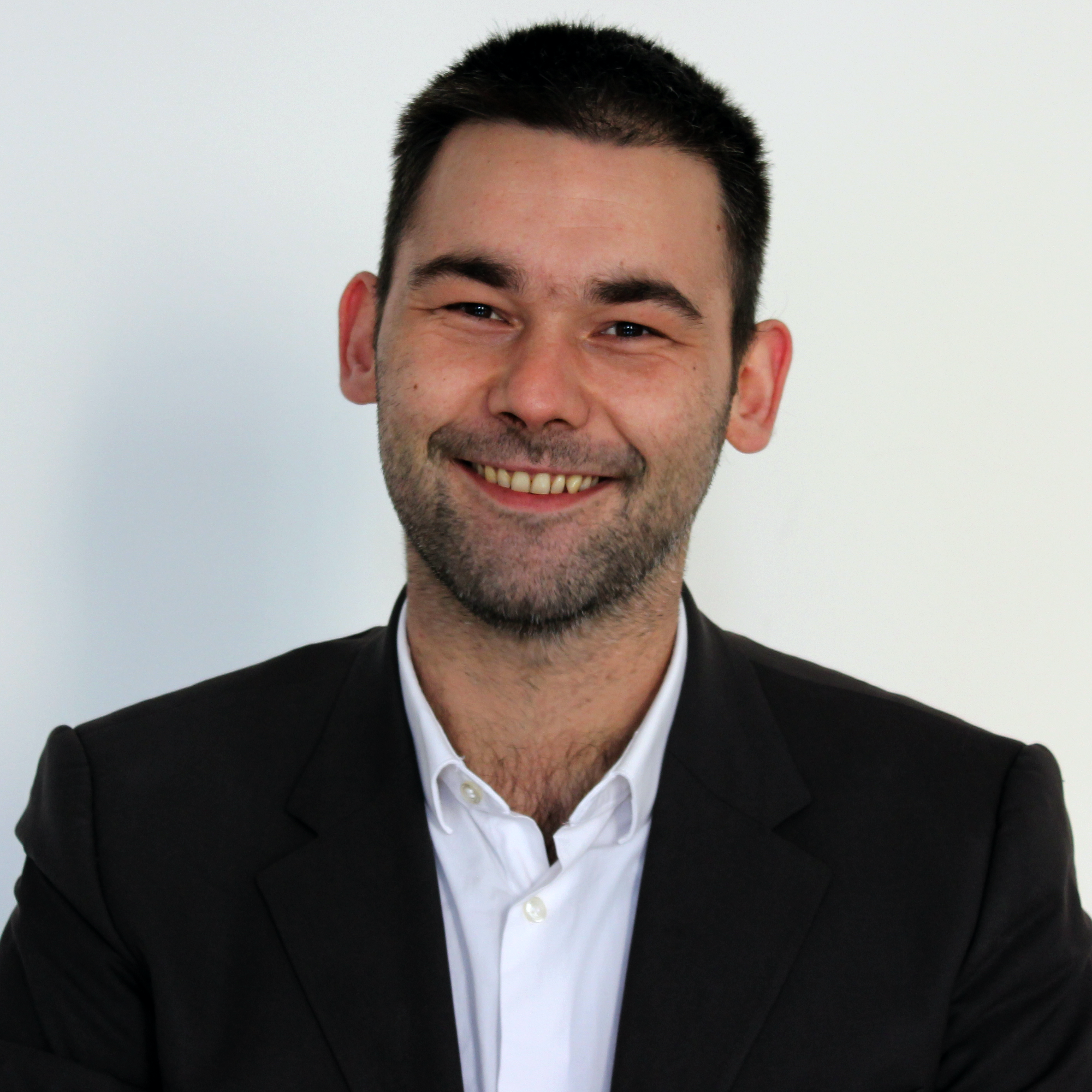 | | |
| --- | --- |
| Title: | asistent - predavač |
| Function: | Research & teaching assistant |
| Public phone number: | +385(0)1 4877 727 |
| E-mail: | E-mail |
| Personal web page: | https://linktr.ee/skejo |
| Department: | Division of Zoology |
| Graduation year: | 2014 |
| mr.sc. graduation year: | 2017 |
| PhD graduation year: | 2022 |
| Employed in this institution since: | 2017 |
Teaching
undergraduate
graduate
Biography
Josip Skejo completed his primary education in Šibenik, secondary education as a Franciscan seminarian in Sinj, while the university degrees he obtained in Zagreb (undergraduate studies in biology in 2014 under Prof. Dr. B. Primc; graduate studies in experimental biology in 2017 under Assoc. Prof. Dr. D. Franjević, Zagreb and Priv. Doc. Dr. A. Hochkirch, Trier). He is a field, lab, and museum biologist with extensive national and international experience. His fieldwork and taxonomy mentor was Prof. Dr. Nikola Tvrtković. He published 4 books, 3 chapters, and over 45 scientific papers, cited over 540 times, and described over 60 taxa new to science. He is a member of the IUCN/SSC Grasshopper Specialist Group, where he co-authored over 150 professional papers. He is a member of the national commission for the competition in biology. He works as an assistant at the Department of Biology, Faculty of Science, Zagreb. He prepared his doctoral dissertation in Düsseldorf under the mentorship of Professor Dr. William F. Martin and in Zagreb under the mentorship of Associate Professor Dr. Damjan Franjević.
Published papers recorded in the Croatian Scientific Bibliography Database (CROSBI)
Note: this list of papers is located in an maintained by the Ruđer Bošković Institute which is in charge of the Croatian Scientific Bibliography Database (CROSBI). This link will take you to the appropriate CROSBI page of this person, containing a list of papers they have themselves entered in the database.
Show CROSBI records
For further information and for instructions on changing the above data, please contact help@bib.irb.hr.
List of select publications
2013. Skejo J, Rebrina F. Rammeihippus dinaricus (Götz, 1970) (Orthoptera: Acrididae) – a new genus and species for the orthopteran fauna of Croatia and the first record of the species since description. Natura Croatica, 22(1): 37–43.
2014. Skejo J, Rebrina F, Buzzetti F, Ivković S, Rašić A, Tvrtković N. First records of Croatian and Serbian Tetrigidae (Orthoptera: Caelifera) with description of a new subspecies of Tetrix transsylvanica (Bazyluk & Kis, 1960). Zootaxa, 3856(3): 419–432.
2015. Skejo J, Rebrina F, Tvrtković N, Gomboc S, Heller K. More than a century old 'Platycleis Kraussi case' finally resolved (Tettigoniidae: Platycleidini). Zootaxa, 3990(4): 497–524.
2015. Rebrina F, Skejo J, Lucić A, Hudina S. Trait variability of the signal crayfish (Pacifastacus leniusculus) in a recently invaded region reflects potential benefits and trade-offs during dispersal. Aquatic invasions, 10(1): 41–50.
2016. Hochkirch A et al. European Red List of Grasshoppers, Crickets and Bush-crickets. Luxembourg: Publications Office of the European Union. 94 pp.
2016. Skejo J, Caballero JHS. A hidden pygmy devil from the Philippines: Arulenus miae sp. nov. – a new species serendipitously discovered in an amateur Facebook post (Tetrigidae: Discotettiginae). Zootaxa, 4067(3): 383–393.
2017. Skejo J, Bertner P. No more dust and exoskeletons – in vivo photographic records provide new data on Eufalconius pendleburyi Günther, 1938 (Orthoptera: Tetrigidae) from the Titiwangsa Mts. Annales zoologici, 67(4): 665–672.
2017. Tumbrinck J, Skejo J. Taxonomic and biogeographic revision of the New Guinean genus Ophiotettix Walker, 1871 (Tetrigidae: Metrodorinae: Ophiotettigini trib. nov.), with the descriptions of 33 new species. In: Telnov D, Barclay M, Pauwels O (Eds.) Biodiversity, biogeography and nature conservation in Wallacea and New Guinea (Volume III). Riga, Latvia, The Entomological Society of Latvia, pp. 525–580.
2018. Skejo J, Rebrina F, Szövényi G, Puskás G, Tvrtković N. The first annotated checklist of Croatian crickets and grasshoppers (Orthoptera: Ensifera, Caelifera). Magnolia Press, Auckland, Zootaxa, 4533(1): 1–95.
2018. Muhammad A, Tan MK, Abdullah Nurul Ashikin, Azirun M, Bhaskar D, Skejo J. An annotated catalogue of the pygmy grasshoppers of the tribe Scelimenini Bolívar, 1887 (Orthoptera: Tetrigidae) with two new Scelimena species from the Malay Peninsula and Sumatra. Magnolia Press, Auckland, Zootaxa, 4485(1): 1–70.
2019. Bhaskar D, Easa P, Sreejith K, Skejo J, Hochkirch A. Large scale burning for a threatened ungulate in a biodiversity hotspot is detrimental for grasshoppers (Orthoptera: Caelifera). Biodiversity and conservation, 28 (12): 3221–3237.
2019. Skejo J, Gupta S, Chandra K, Panhwar W, Franjević D. Oriental macropterous leaf-mimic pygmy grasshoppers—genera Oxyphyllum and Paraphyllum (Orthoptera: Tetrigidae) and their taxonomic assignment. Zootaxa, 4590(5): 546–560.
2020. Skejo J, Franjević D. Eukaryotes are a holophyletic group of polyphyletic origin. Frontiers in microbiology, 11(1380): 1–6.
2020. Skejo J, Medak K, Pavlović M, Kitonić D, Miko JC, Franjević D. The story of the Malagasy devils (Orthoptera, Tetrigidae): Holocerus lucifer in the north and H. devriesei sp. nov. in the south?. ZooKeys, 957: 1–15.
2020. Adžić K, Deranja M, Franjević D, Skejo J. Are Scelimeninae (Orthoptera: Tetrigidae) monophyletic and why it remains a question?. Entomological news, 129 (2): 128–146.
2021. Tria FDK, Brueckner J, Skejo J, Xavier J, Kapust N, Knopp M, Wimmer J, Nagies F, Zimorski V, Gould SB, Garg SG, Martin WF. Gene duplications trace mitochondria to the onset of eukaryote complexity. Genome Biology and Evolution, 13(5): evab055..
2021. Skejo J, Garg SG, Gould SB, Hendriksen M, Tria F, Bremer N, Franjević D, Blackstone NW, Martin WF. Evidence for a syncytial origin of eukaryotes from ancestral state reconstruction. Genome Biology and Evolution, 13(7), evab096.