izv. prof. dr. sc. Petra Radeljak Kaufmann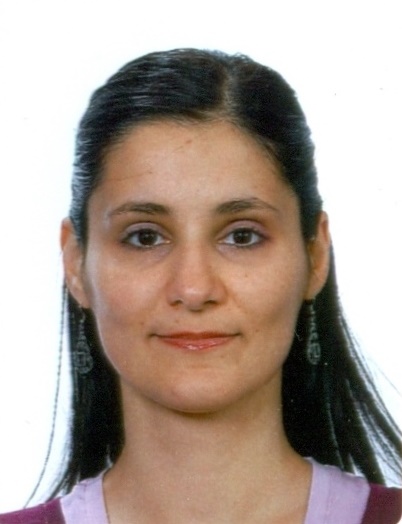 | | |
| --- | --- |
| Title: | Associate Professor |
| Location: | 224 |
| Public phone number: | 01/4895 420 |
| E-mail: | E-mail |
| Department: | GEOG - Division of Social Geography |
Teaching
undergraduate
graduate
integrated undergraduate and graduate
doctoral
Biography
Petra Radeljak Kaufmann was born in Šibenik in 1984. She graduated from the XI Gymnasium secondary school in Zagreb in 2002, and enrolled in the study of geography at the Faculty of Science, University of Zagreb. She graduated in 2007 with the thesis "Influence of tourism on the sustainable development of Krka National Park" under the mentorship of Professor Dane Pejnović. During her studies, she served as vice-president and president of the Geography Student's Club, and student representative in the Council of the Department of Geography.
She enrolled in the postgraduate study programme Geographic basis of spatial planning in 2008, and in November of the same year, joined the Department of Geography as a junior researcher in the Division of Social Geography. She spent the winter semester of 2010/11 at the Faculty of Spatial Planning, Technical University in Dortmund as part of the Erasmus programme. She received her Doctorate in 2014 with the dissertation "Scenario method in spatial planning: the example of the southern Croatian coast" under the mentorship of Professor Dane Pejnović. In 2014 she received a post-doctoral position and in 2018 was appointed an assistant professor.
She has participated in many domestic and international scientific and expert projects. Her scientific interests are primarily associated with researching specific methods and techniques in regional and spatial planning (particularly the scenario method, Delfi method and spatial analysis method); researching the contemporary development changes and issues involved, and the perceptions of rural and karst areas and possible directions for their future development; and research on the influence of protected areas in the context of sustainable local development. To date, she has published 22 scientific papers and participated in 18 scientific conferences. She has independently or jointly published papers in influential international journals, such as Applied Geography, Geoforum, Geographical Review and TESG – Tijdschrift voor economische en sociale geografie. She has also peer-reviewed scientific papers in domestic and foreign scientific journals.
At the Department of Geography, she teaches the courses Methods and techniques in regional and spatial planning, Geography of Southeast Europe, and Geography of karst (undergraduate, graduate and integrated study programmes), and participates in the field courses. She holds seminars in the courses Rural geography and Restructuring rural areas. She also participates in teaching in two methodology courses in the Doctoral study of Geography: Space, Region, Environment, Landscape. To date, she has mentored six graduate and two baccalaureate final papers, and has directly supervised eight graduate and two baccalaureate final papers. She was also a reviewer on a student paper that received the Rector's award. She is currently an advisor for three doctoral candidates.
She is a member of the Croatian Geographic Society.
Published papers recorded in the Croatian Scientific Bibliography Database (CROSBI)
Note: this list of papers is located in an maintained by the Ruđer Bošković Institute which is in charge of the Croatian Scientific Bibliography Database (CROSBI). This link will take you to the appropriate CROSBI page of this person, containing a list of papers they have themselves entered in the database.
Show CROSBI records
For further information and for instructions on changing the above data, please contact help@bib.irb.hr.