After almost two years, Ceremonial promotion for integrated and graduate study programmes graduates of Faculty of Science was held on Friday, September 17, 2021. Promotion was held in great hall at Student Centre in Savska, Zagreb, with parents, family and friends, in accordance with all epidemiologic measures.
Total of 210 students who defended their graduate thesis during academic year 2019./2020. were promoted.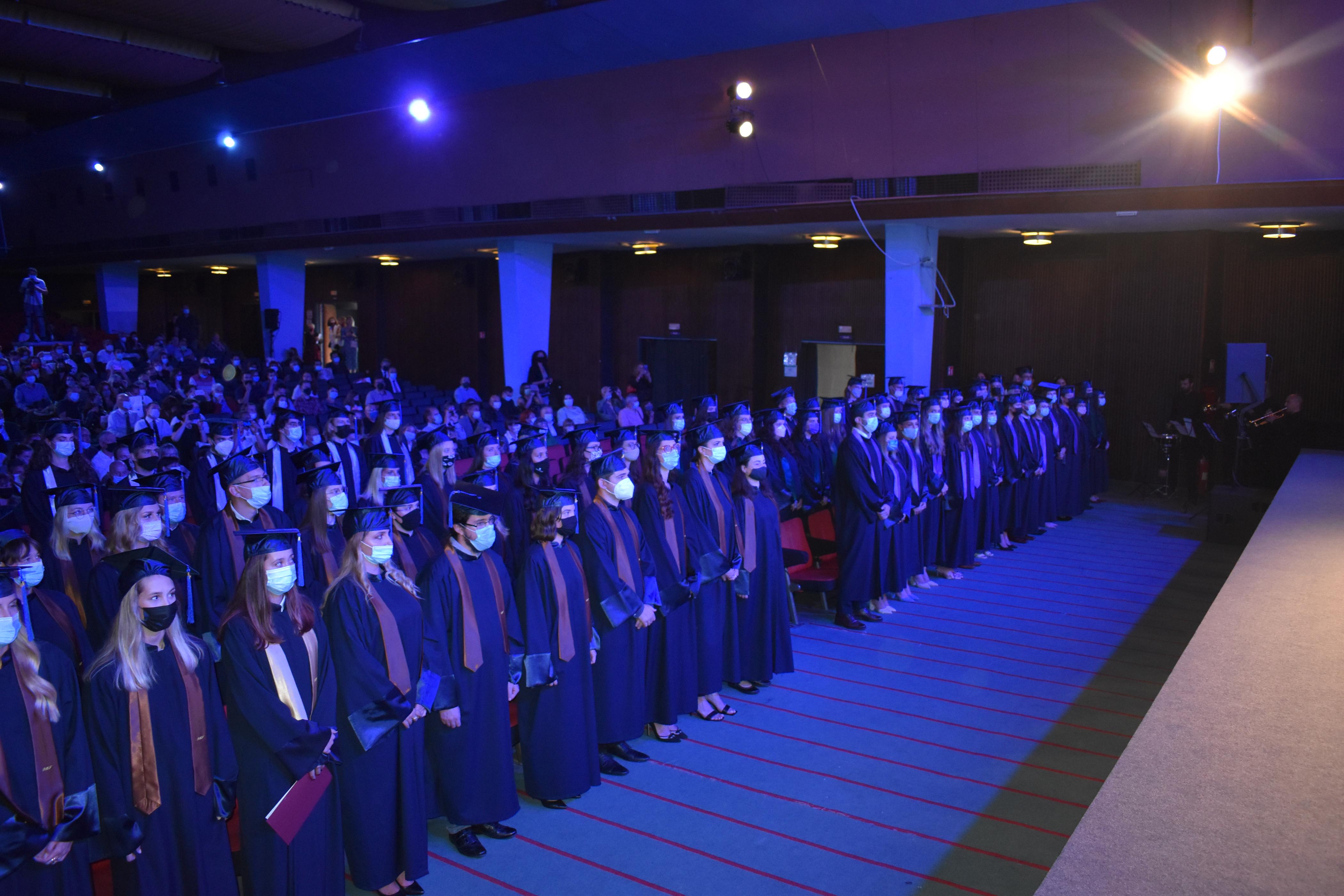 We are happy to say that out of 210 promoted students, 107 graduated on one of study programmes conducted at Department of Mathematics, as follows:
Mater of Science in Mathematics: 60
Master of Science in Computer Science and Mathematics: 18
Master of Science in Education in Mathematics: 22
Master of Science in Mathematics and Computer Science: 3
Master of Science in Education in Mathematics Physics: 4
Once again, we congratulate all the graduates and we wish you best of luck and success in your further academic and professional development!